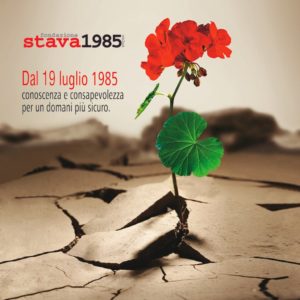 The duty of the Foundation is to keep alive the historical memory of the Stava Valley and strengthen the culture of prevention, correct territorial management and safety since shortcomings in these fields were the cause of these and other man-induced disasters.
The Foundation is principally active in the field of memory, information and formation.
Memory
Besides the initiatives carried out within the framework of the catastrophe commemorations, the Foundation is engaged on several fronts linked to the topic of memory.
Information
In order to provide correct and complete information on the origin, causes and responsibilities of the Stava valley catastrophe, the Foundation has set up the stava1985.it website and various leaflets and publications written in Italian, English and German, starting from different levels of interest and knowledge.
Formation
In order to create and strengthen the culture of safety, prevention and correct management of environmental resources, the Foundation has implemented a series of formation projects spanning from historical-environmental educational meetings, directed to high-school students and teachers, up to a second level University Master course.